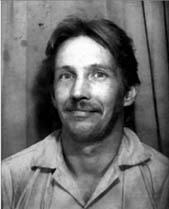 On July 26th, 2014 our beloved Joel Boyd Butler joined his brother Carl in heaven.
He's preceded by his Father Thurman Butler & his Dad Alvin Fletcher. He leaves behind his loving mother Annette Fletcher, his children Kim, Kristy, Jacquelyn & Joel B. Butler Jr. and grandchildren. His brothers Lamar, Scott, Kevin, Keith, sister-in-laws and many nieces & nephews. He also leaves behind his best friend for many years, Sheldon Welch, to whom he always referred to as "His Brother from another Mother".
Joel Butler Sr. worked all of his life as an automotive mechanic and was well liked by anyone who came in contact with him.
He will be truly missed by many and we ask that you include his family and friends in your prayers
According to his wishes, Joel will be cremated and his ashes will be sent to his mother Annette and his children.
Thank you for your prayers and respect in these matters.